"Middle housing is described as multiunit housing types such as duplexes to four-plexes, bungalow courts, or cottage clusters. These structures are typically not bigger than a large house and are often integrated into blocks with single-family homes. They are thought to provide more diverse housing choices and can help alleviate critical housing shortages and support community services such as public transit, schools, and more.
These buildings typically have a residential density of 16–30 units per acre, making them more dense than your typical standard residential community while still maintaining that community feeling that isn't possible with large multiunit buildings.
Pre-1950, this type of housing development was fairly common across many cities in North America. Then it just stopped. Municipalities began designing neighborhoods only allowing single-family homes. The dense communities were essentially just single-family, semidetached, and townhome options. The only alternatives to this was the permission to develop mid- and high-rise buildings, including both purpose-built rentals and condo buildings." – Excerpt from Armchair Real Estate Millionaire
Missing Middle Housing Mystery
This Video Perfectly Explains Vancouver's 'Missing Middle' Housing Mystery
Missing Middle Housing: Diverse choices for walkable neighborhood living
A range of house-scale buildings with multiple units—compatible in scale and form with detached single-family homes—located in a walkable neighborhood.
What is Missing Middle Housing and why should you care?
The term "missing middle" has caught the attention of planners and residents in cities around the world.
Published on August 14, 2018
By: Michelle German
Missing Middle Housing, developed by CNU member Dan Parolek and Opticos Design, is an initiative designed to confront and help remedy a serious market gap in many walkable urban places.
Photo Gallery: Missing Middle Housing Types
Located in walkable neighborhoods, these needed, mid-sized, often multifamily residences are compatible in scale and form with detached single-family homes
By: Melissa Stanton
Published July 2020
Will U.S. Cities Design Their Way Out of the Affordable Housing Crisis?
"Missing middle" architecture could ease rents — and allow more Americans to build real estate wealth.
By: Amanda Kolson Hurley
Published January 18, 2016
How 'Developer' Became Such a Dirty Word
It's a demonized group, yet there are few solutions for the housing shortage that don't at least partly involve more development.
By: Emily Badger
Published July 29, 2019
History of Middle Housing and Exclusion in Zoning
Middle housing is considered " missing" because relatively little of this housing has been built since the 1940s.
Published on October 2020.
Opinion: 'Missing Middle' housing
The Missing Middle initiative must not be confused with a program to solve the housing needs of the homeless or of low- or moderate-income families, or to redress racial and economic harms. But it is still an idea Berkeley should consider. Demand is high for market-rate housing, especially in family-oriented neighborhoods.
By: Sophie Hahn
Published: April 23, 2019
Oregon legalizes "missing middle" housing
In a rare show of bipartisan cooperation, both of Oregon's legislative houses have voted to eliminate single-family zoning across the sate, legalizing so-called "missing middle" housing, including duplexes, triplexes, fourplexes, and row houses.
By: Antonio Pacheco
Published July 1, 2019
Oregon missing middle housing law disrupts new subdivisons
The Wilsonville Planning Commission recently was asked one of the most vexing and consequential questions the city faces regarding the implementation of recent housing legislation designed to foster more middle housing:
By: Corey Buchanan
January 16, 2021
LESSONS FROM OREGON'S MISSING MIDDLE SUCCESS
Since June, when wide, bipartisan majorities of Oregon's legislature re-legalized duplexes, triplexes and fourplexes statewide, Sightline's housing affordability and green urbanism team has fielded one question over and over: How did this happen?
By: Michael Andersen and Anna Fahey
Published November 4, 2019
Toronto Looking to Fill 'Missing Middle' Housing Need Through East-End Pilot
In a city that's flooded with sky-high condo towers and droves of detached homes, it's often challenging to find affordable mid-rise options in neighbourhoods across Toronto.
By: Ainsley Smith
Published January 21, 2021
Explainer: Missing Middle Housing vs. the Housing Crisis
From 2015 to 2017, UrbanToronto and its sister publication, SkyriseCities, ran an occasional series of articles under the heading Explainer. Each one took a concept from Urban Planning, Architecture, Construction, or other topics that often wind up in our publications, and presented an in depth look at it.
By: UrbanToronto Staff
Published January 27, 2022
East-end Toronto pilot project will help fill 'missing middle' gap in affordable housing
Stable residential neighbourhoods could see more affordable housing under plan. A new pilot project to build mid-priced housing in low-density neighbourhoods is moving ahead in Toronto's east end.
By: David Nickle
Published January 20, 2021
What is the Missing Middle? A Toronto Housing Challenge Demystified
The purpose of this brief is to bring clarity to the concept of the missing middle and to identify areas to explore solutions for increasing the supply of missing middle housing in Toronto.
By: Jeff Evenson, Ariana Cancelli, and Keir Matthews-Hunter
Published 2018
City Council Votes in Favour of Allowing More 'Missing Middle' Housing Options
Toronto City Council has voted in favour of moving forward with amending City policies to allow for more mid-density housing – also referred to as 'missing middle' housing – in local neighbourhoods.
By: STOREYS Editorial Team
Published August 4, 2020
The term 'Yellowbelt', coined by urban planner Gil Meslin, describes a large swath of land that is designated as 'Neighbourhoods' in the City of Toronto's Official Plan.
Published April 28
California, United States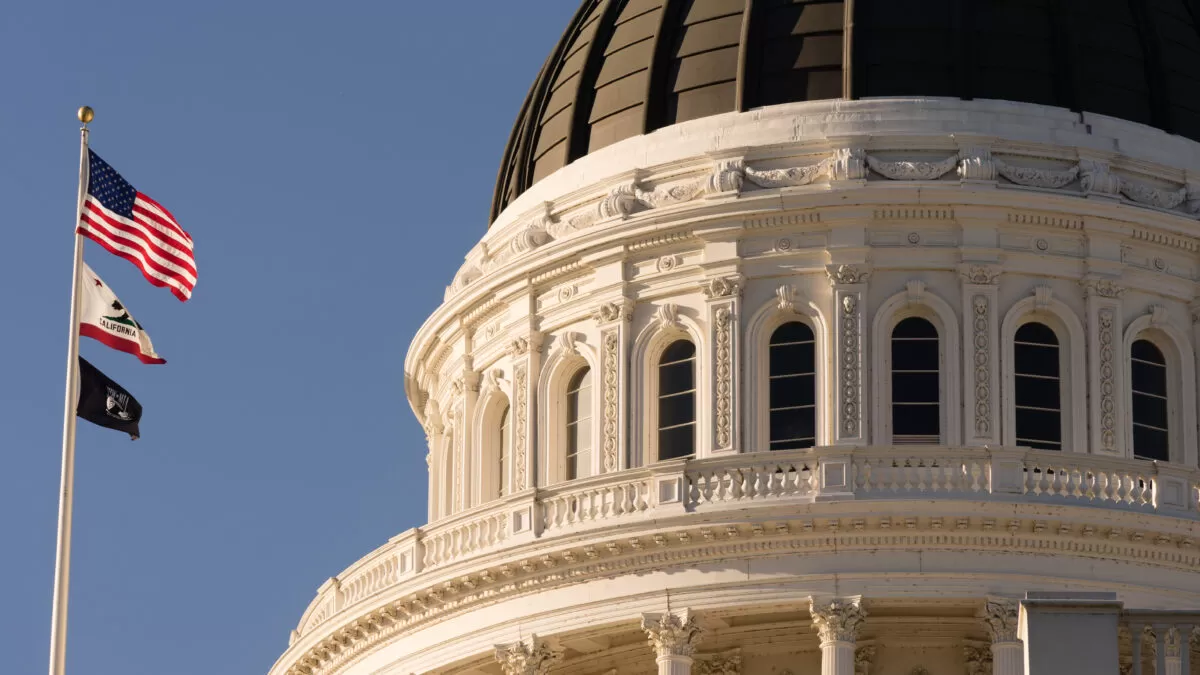 California Takes a Big Step Toward Legalizing 'Missing Middle' Housing
Legislators advance bills that would allow duplexes statewide and make it easier for local governments to legalize small apartment buildings.
By: Christian Britshgi 
Published August 30, 2021
FIVE LESSONS FROM CALIFORNIA'S BIG ZONING REFORM
Urban housing shortages aren't just a cause of climate change. They're a lot like climate change—it's very hard to fix them unless you can get many different governments to act.
By: Michael Andersen
Published August 26, 2021
'Missing middle' homes could ease affordability squeeze, architect says
When Daniel Parolek looks at the American housing market, the architect sees both an affordability crisis and a distinct lack of the old-fashioned housing types that could deliver modestly priced homes.
By: Jeff Ostrowski
Published August 25, 2020
New "Missing Middle" Housing Bill Introduced
The Bay Area Council's 2020 housing priority is to pass legislation designed to boost housing production. While the state has made some strides in tenant protections and the preservation of affordable homes last year, now is the time to focus on housing production at all levels of housing affordability.
Published March 13, 2020
Arlington County, United States
Arlington Missing Middle Housing Study Sets October Kick-Off
After months of planning, Arlington County is preparing to enter the first phase of its "Missing Middle Housing Study." The study will look at whether the county should diversify its housing stock by introducing more housing types that have been typically prohibited from many neighborhoods.
By: Angela Woolsey
Published September 29, 2020
Missing Middle Housing Study: A Stakeholder Guide
Arlington is a desirable community and benefits from an evolving economy and growing population. However, as housing demands have increased, pressures on the regional and local housing market have intensified causing a shortfall in housing supply, fewer housing choices, and rising housing costs.
Arlington takes stock of the county's missing middle housing and its racial implications
Arlington County plans to launch a new Missing Middle Housing Study to reexamine its missing middle housing stock. Prior to the official study, which will begin this fall, the county released a Research Compendium, which is chock-full of information about the types of housing currently available, and the racial disparities that may exist because of policy decisions on housing types.
By: Brian Goggin
Published August 17, 2020
Missing Middle Housing Pilot Program
The goal of the Missing Middle Rental Pilot Program is to produce new rental buildings that are between two and 20 units in size. The new buildings must be located on vacant property in Minneapolis and provide units affordable to households at or below 50% of area median income.
Is It Time To Look Past the Missing Middle?
In the "before-times", housing advocates in Minneapolis worked with a progressive city council to pass the 2040 Plan. The New York Times proclaimed, "Minneapolis, Tackling Housing Crisis and Inequity, Votes to End Single-Family Zoning". These were all great achievements, and it is clear that 2040, inclusionary zoning, and other reforms and investments have made real progress on the housing shortage in Minneapolis.
By: Conrad Zbikowski
Published September 21, 2020
Missing Middle Density Will Take More Than Zoning Changes
Looking for change in the housing supply? "Don't stop at the zoning code and think you're done. There's so much work left to do." 
By: James Brasuell
Published Spetember 8, 2020
Bateman, Macri, Das Propose Missing Middle Housing Bill Tackling Exclusionary Zoning Statewide
Washington could follow in the example of Oregon and California by chipping away at the predominance of single-family zoning across the state with new proposed legislation, House Bill 1782 and companion Senate Bill 5670.
By: Natalie Bicknell Argerious
Published January 6, 2022
IT SHOULDN'T TAKE A DECADE TO RE-LEGALIZE DUPLEXES
The vote is one tiny but important step in the dragged-out bureaucratic grind Seattle will have to go through to loosen the stranglehold of zoning that locks up three quarters of the city's residential land for expensive stand-alone houses with big yards.
By: Dan Bertolet
Published November 19, 2019
Urbanist Scavenger Hunt: Find the "Missing Middle"
The Urbanist is kicking off its new weekly scavenger hunt series with a call for readers to search out examples of "missing middle" housing in their communities.
By: Natalie Bicknell
Published April 8, 2020
'Missing middle' accounts for only 2 percent of new Austin home construction in the past decade
Only 2 percent of Austin homes built in the past 10 years are considered "missing middle," according to a Community Impact report. According to CI, Austin City Council Housing and Planning Committee staff told councilmembers of the finding at a Tuesday committee meeting.
By: Cindy Widner
Published January 30, 2020
Austin Missing Middle Affordibilty Powerpoint
Powerpoint review of planning to renew the missing middle in the greater Austin, Texas area.
Working Group: Infill, Missing Middle & Compatibility
This CodeNEXT Working Group is tackling Infill, Compatibility, and Missing Middle.
What existing tools for handling transitions between single-family and non-single-family uses can be maintained or improved?
What other tools can help integrate new development into existing neighborhoods?
What happened to Austin's missing middle housing?
Defenders of the status quo, particularly Kathie Tovo, like to highlight the existence of missing middle housing in older central neighborhoods. They're right to applaud it, but they're wrong to suggest that is the current code that has helped create and/or protect it.
By: Jack Craver
Published February 7, 2020